We are a group of experienced Latinx serial entrepreneurs and investors.
EmprendeLatino is a first of its kind accelerator, putting money behind the fastest growing population in the United States—the Latinx community. We know that Latinx is a growing force that will drive the future of tech, and they're are betting on us to put them at its forefront.

EmprendeLatino is an experienced group of entrepreneurs and investors cultivating, connecting and committing capital into the most promising startups led by Latinx founders.

In the Fall of 2019, the inaugural EmprendeLatino cohort will launch in Albuquerque, NM. It will be the first of four accelerator programs set to open across the U.S.

10 startup teams will embark on a 3-month journey of rapid innovation, iteration and validation to emerge as strong, scalable and funded companies.

Each team will receive:
Capital - Each company will receive a $100K venture investment upon successful completion of the program.

Coaching - Our rockstar mentors and instructors are domain experts and experienced founders ready to guide, push and empower startups at every step.

Curriculum - We combine classroom instruction, exclusive events and creative experiential learning to build successful, scalable companies.

Community - Co-working at our downtown headquarters and curated programming ensure that every cohort team emerges with deep relationships across a meaningful network.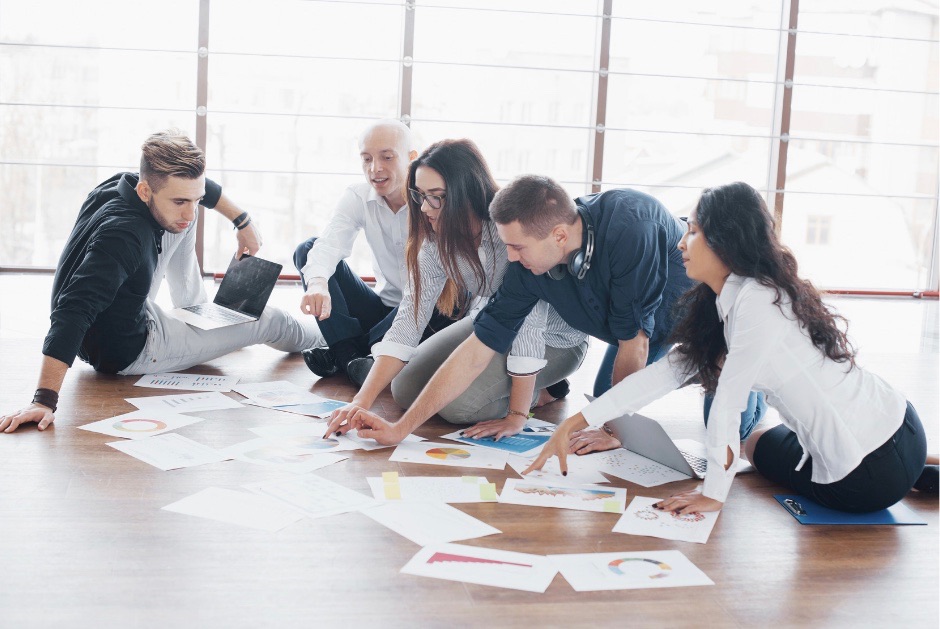 LEARN MORE

What is the application deadline?
We are accepting applications on a rolling basis, so the sooner you can apply, the better your chance of getting accepted.We will stop accepting applications at midnight on August 11 and plan to have the Fall 2019 cohort finalized by mid-August.
Do I have to be Latinx to apply?
We require that at least one of the co-founders attending identifies as Latinx with at least 51% of the company owned by a person who identifies as Latinx.
How far along does my company need to be in order to apply?
We accept applications from companies at all early stages. We understand that not all ideas or teams move at the same pace and carefully consider this in evaluating your application. What is important here is that accepted companies will be able to successfully complete the Program.
How much does it cost?
We do not charge participants a fee to participate. Instead we "trade" all that we provide to our cohort companies for an equity investment in the company.
Will I receive investment funding?
Companies that successfully complete the Program and respective diligencewill receive a venture seed investment of $100,000.
When does the Program take place?
Cohorts run for 3 months in the Spring or Fall. Programming takes place at different times throughout the week and requires a full-time commitment to hours that extend into evenings and weekends.
Can I apply if I am not in New Mexico? What if I am not in the southwest?
You can live anywhere to apply! Just be willing to live in New Mexico for the program. The interactive nature of our Program and the importance of building a close community requires that the two co-founders attend each session, in person. While we do not require that you or your company stays in New Mexico after the Program, we will happily connect you to the resources that you need in order to do so. It is truly an amazing place to launch a tech startup and we hope that if do live elsewhere, you might decide on a new home!
How many people do you accept?
We currently limit cohort size to just 10 companies and cap participants to two co-founders per company.
Do you provide mentorship and/or coaching?
Coaching is a critical aspect of our program. Domain experts, experienced mentors, your instructors, associates and our staff will be guiding you every step of the way. Additionally, our small batch size ensures that you will receive plenty of individualized coaching from our instructors (who all have office hours).
Will there be a dedicated space to work from?
Yes! Throughout the Program our co-working space in downtown Albuquerque is 100% dedicated to our cohort. You'll be in great company too. Our building also hosts Cultivating Coders bootcamps.
Can I apply if my company has already taken in funding?
Yes!
How can I learn more about the Program and application process?
We want applicants to be as informed as possible so we host regular webinars and info sessions where we explain more about the Program, give out some insider tips on applying and answer all of your questions. Straight from our Executive Director!